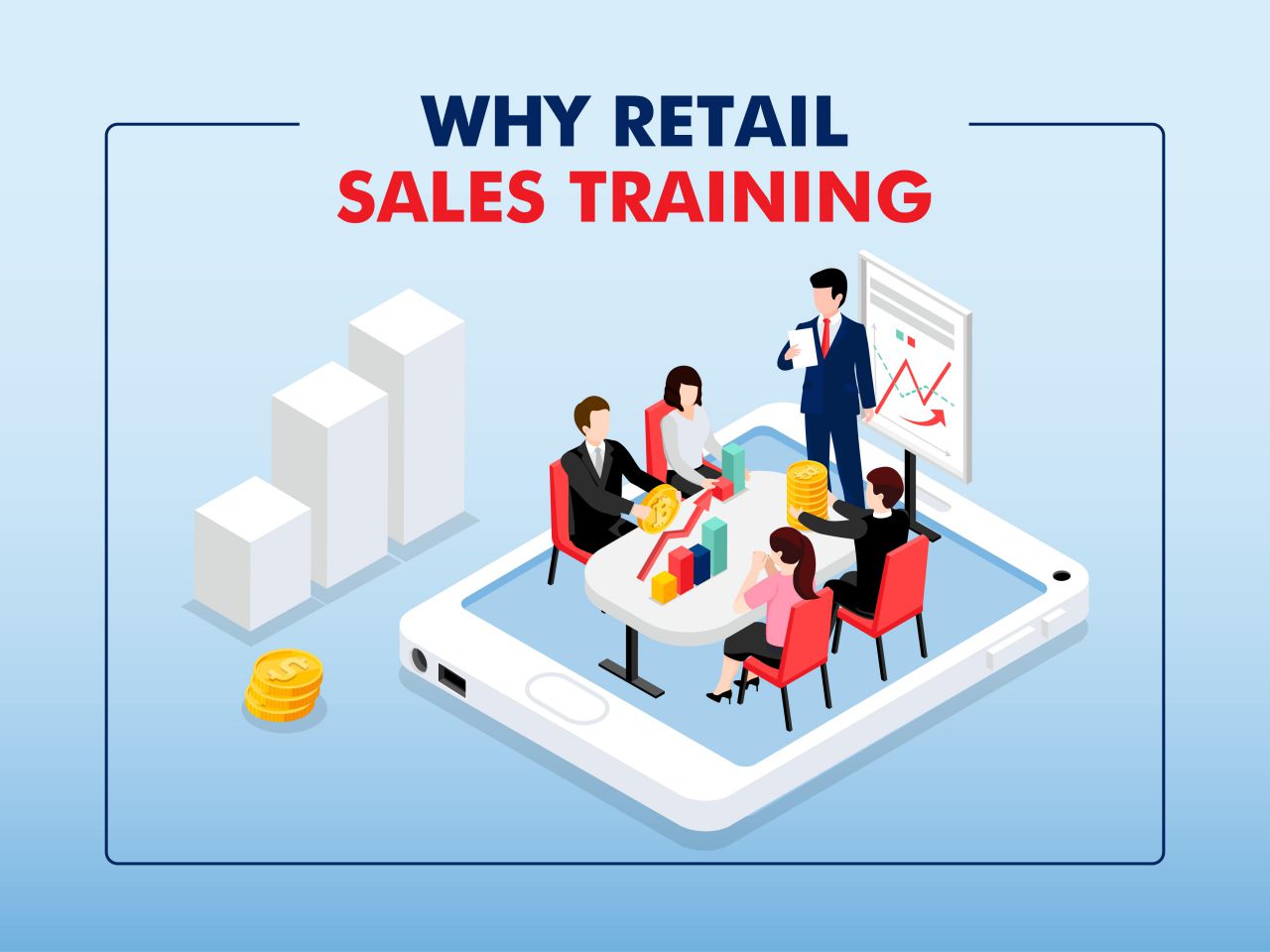 27 May

Why Sales Training is Vital For Retailers

In our last March article, we've discussed 4 trends that are happening in the retail industry today and how it can affect retailers. To remain competitive, retailers have to rethink their strategies and find ways to add value to their offerings quickly, which is no easy task.

The good news is that good Sales Training can support all the trends impacting retailers today!

A January 2019 Study by Training Industry demonstrated how high-quality sales training programs can produce significant benefits for a sales organization. In summary, here are some ways a well-designed sales training program can dramatically improve the performance of a retail organization:
MORE REPS ACHIEVING QUOTA
Organizations with effective sales training programs were 20% more likely to have over 75% of their salespeople reaching quota than companies with ineffective programs. This can help offset some of the issues caused by the rise of e-commerce and the decline in consumer confidence.
IMPROVED CUSTOMER EXPERIENCE
45% of organizations with overall effective sales training were reported to deliver a very high-quality customer experience. The reverse was also true — organizations providing a low-quality customer experience also didn't have effective training programs in place.  This showcases the importance of training as a highly effective tool for retailers looking to align with changing customer expectations.
DEVELOPING SOFT SKILLS
Organizations with effective sales training programs are more likely to focus not just on compliance and product knowledge, but also on soft skills such as identifying customer needs and then aligning solutions to those needs. Effective sales training programs can help offset some of the social media impact by preparing sales reps with the right knowledge and skills to support customers' purchase inspiration.
Ultimately, frontline staff are the heart and face of the retail industry, and it's important for leaders to equip them with the skills, knowledge and behaviors that provide your organization with a competitive advantage in today's volatile environment.
In a nutshell, retail sales training is the only sustainable marketing program for brick and mortar retailers, because untrained employees drive down your overall sales. They are inefficient and passive when it comes to driving a sale, and it would take them longer to sell something compared to a trained employee. That leads to lower conversion rates and lower overall sales.
The good news is that when you have crafted a retail sales training strategy around an excellent customer service experience, every interaction is mapped, every encounter outlined, and metrics can be placed to analyze how well you are doing at creating an exceptional experience. That goes much further than "how much did we do today" or "how did we compare to last year" SH Retail Academy can help you do exactly that!
Check out our "Retail Operations Staff Competence Series" at SHRA's Retail Sales Training for a series of training programs that aim to elevate your staff's selling prowess now!